Our Mission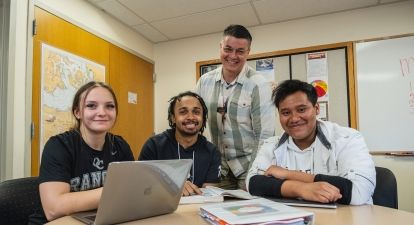 Our Mission
Olympic College enriches our diverse communities through quality education and support so students achieve their educational goals. 
The college measures its effectiveness and fulfillment of its mission through the Mission Fulfillment Indicators found on the Accreditation webpage.
Our Vision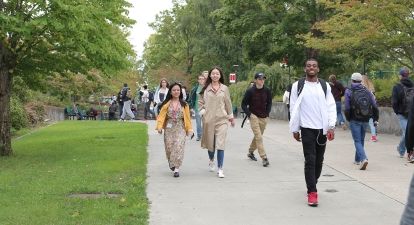 Our Vision
At Olympic College we envision learning as a life-enhancing journey of discovery.
Our students are life-long learners in a global society.
To realize our vision, we will focus on student learning and success, promoting learning through accessible education, personalized service, adaptive and innovative teaching, and an ongoing commitment to academic excellence.
Our employees are empowered to achieve the college mission.
To realize our vision, we will appreciate and value our employees, providing opportunities to enhance professional skills, encouraging learning and advancement, and prioritizing and sharing institutional resources.
 Our community recognizes the college as its cornerstone of learning.
To realize our vision, we will develop strong community partnerships and fulfill our role as a cultural center, enriching those we serve by creating relevant educational options and bringing a diverse array of activities to the region.
Our Values
Our Values
We honor our shared values by holding ourselves and each other accountable for:
A Dedication to Public Service and Higher Education
A Commitment to Lifelong Learning
The Practice of Civil and Constructive Discourse and Respect for Diversity
A Quest for Community and Environmental Health
The Thoughtful Use of Our Finite Resources, including Ourselves