Welcome!
Welcome!
Multicultural Services provides a center for direct student support and engagement. The Multicultural Center presents a welcoming, equitable, and inclusive environment that promotes strong social connections and encourages students as social change agents. We provide opportunities for increasing students' cultural competency and for transformative leadership.
We especially strive to serve students from traditionally underrepresented backgrounds and empower them toward success at Olympic College and beyond!
Connect With Us!
Hours
Mon - Fri: 8 a.m. - 4:30 p.m.
Event Series
Event Series
Every quarter, we host a series of events and activities that help students get connected and engaged. Some programs are limited attendance and require registration, so be sure to follow registration instructions and contact our office if you have any questions.
Diversity Leadership Institute
Learn about yourself and others as members of social groups in context of systems of privilege and inequality. Facilitated by Interim VP for Diversity, Equity & Inclusion Dr. James Estrella. The institutes are 1 p.m.– 2 p.m., in the Multicultural Center, Bldg. 10, Rm. 118. Space is limited to 16 participants. 
Next Generation Speaker Series
Behind every great leader are mentors who helped them realize their potential. Next Generation takes a holistic approach to student success by promoting a spirit of excellence and diversity through transformative leadership, education, and professional readiness with a focus of intentional mentorship from entry to completion. The speaker series presentations are 1 p.m. – 2 p.m., Bldg. 4, Rm. 108. 
This event is open to all OC students and registration is not required to attend.
Understand & Build Generational Wealth Series
This series is designed to educate students to identify and dismantle financial barriers, to equip students with financial strategies, and to empower students to be the change towards their financial freedom! In collaboration with Navy Federal Credit Union. There are two sessions for this series: 10 a.m. and 3 p.m., in Bldg. 11, Rm. 117 (Rotunda). 
This event is open to all OC students and registration is not required to attend.
You Belong Here
You Belong Here
The Multicultural Center is a place where Olympic College students from all backgrounds and cultures can gather, hang out and learn from one another. Come check it out in Bldg. 10, Rm. 118 on the Bremerton campus.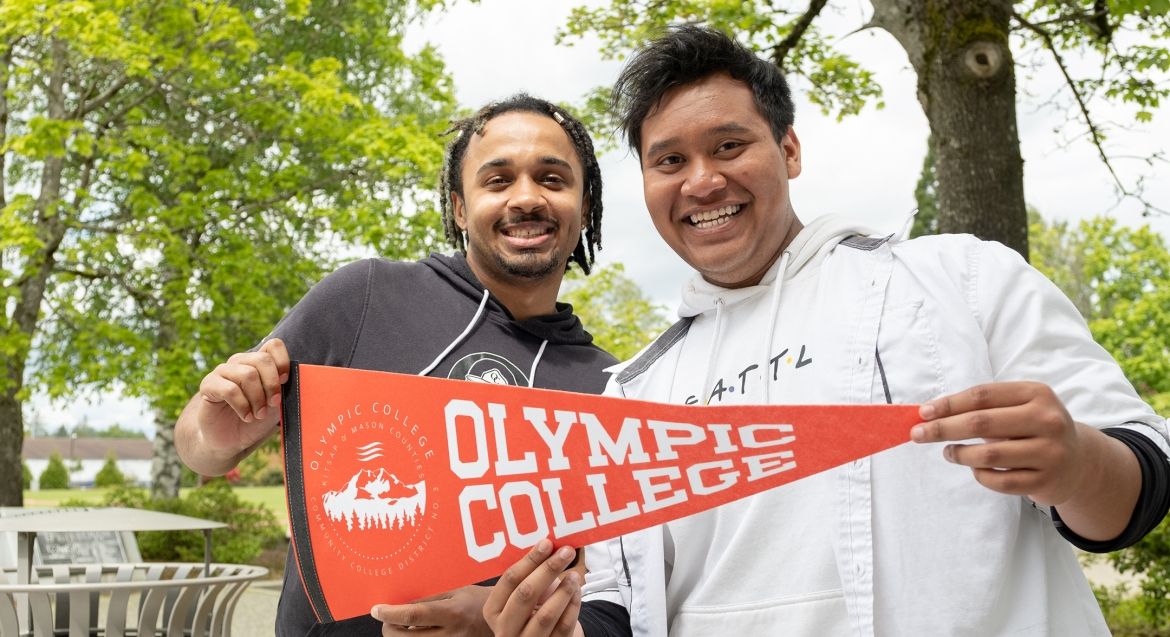 More information
Land Acknowledgement
Equity, Inclusion & Social Justice Opportunities
Conversation Partner Program
Student Affinity Groups
Island Roots
As a family, we of Island Roots gather together as a village to support and foster our cultural identity, take charge in leadership roles, and develop life skills such as: teamwork, decision-making, and critical thinking. We welcome all students of Olympic College that identify as a Pacific Islander. Our passion is to promote and celebrate different Pacific Islander cultures through opportunities such as: education, leadership, and values. 
Remember who we are and where we came from
Opportunities to lead, learn, and love
Opened to all Pacific Islander Students
Togetherness
Strive to impact the cultural environment 
Student Leaders: Alexia Andaya, Alexa Bendorf, Mary Khaye Garcia, and Mary neal Garcia
Meetings: Mondays 9 - 10 a.m.
Location: Bldg. 10 Rm. 118 (Multicultural Center) and Multicultural Virtual Center (ID: 250 611 2645)
Multicultural Services Staff