Enrollment Services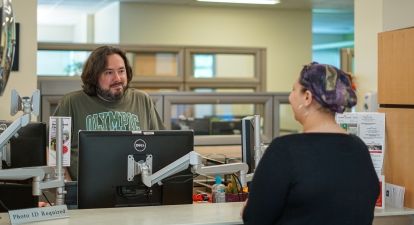 Enrollment Services
If you are new to Olympic College, the Welcome Center is the first stop in your journey. From there, you'll be connected to a Student Success Coach who is part of your advising team that will be with you through to graduation. Along the way, you will find opportunities to connect with your campus community through events and activities that create a sense of belonging. 
Visit our Enrollment Services webpage for a complete list of services. 
Student Life
Find your community at Olympic College!
Student Support
The services you need, when you need them. 
The OC Experience
Find out what differentiates OC and makes us stand out in the crowd.