Overview
Overview
Some classes require course prerequisites review permission code or course placements before enrolling. Completing the required course prerequisites or course placements ensures you have achieved the necessary learning outcomes to proceed to the next course.
Please follow the instructions below and select the appropriate options for course review and you may also visit our Student Services Virtual Office for more information and assistance.
Course Placement and Prerequisites Steps
Course Placement and Prerequisites Steps
Complete the Admissions Steps to receive your ctcLink ID, if you haven't already done so.
Choose appropriate Course Placements & Prerequisites Options below.
OR
Schedule an Appointment with one of our Student Success Coaches before filling out one of the options to ensure you are requesting permission for the right class.
Submit the appropriate Form Request. Student's OC credentials are required to access the forms.
How to Meet Prerequisites
Unless otherwise specified, a minimum grade of 2.0 in prerequisite courses are required to enroll. 
English & Math Placements Using High School Transcripts/Test Scores
Have your High School Transcripts (HS), Smarter Balanced (SBA), PSAT, SAT, and/or ACT reviewed for English and Math Placement.
Course Review: Permission Code Request
Have your unofficial transcripts reviewed to see if you meet prerequisites based on classes taken or test scores from previous colleges/universities.
Course Placements and Prerequisites Options
Placements Assessment
English & Math Placements using High School Transcripts/Test Scores
Course Review-Permission Code Request
Reciprocity Course Placements
Math 095: Review & Assessment for Math Preparation
Overview
Overview
Placement
Placement is the process of determining the appropriate starting point in each subject for incoming new or returning students. For more information, visit the Placement webpage. 
Prerequisites
Once you've established your starting point, you may need to complete prerequisites before progressing to the next class in the sequence.
Form Access 
English & Math Placements HS Transcript/Test Scores, Course Review Permission Request, and Reciprocity Placement
To access the placements/course review request forms, you will need to use your OC email address and password. If you have any issues accessing your OC credentials, please visit the IT Help Desk to help you with your student account.
Course Review Permission Code Requests and Reciprocity Placement requests are open a week and a half before term registration begins through the third day of the term.
English & Math Placements using High School Transcripts/SBA, PSAT, SAT, and/or ACT requests form is open all year round.
Processing Time
Processing time is 3-5 business days and will you receive email notification from the Evaluators and for any correspondence regarding the request. Please check spam/junk email folders if you have not heard from the Evaluators within the given timeline.
Transfer Credit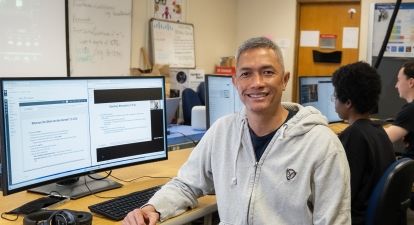 Transfer Credit
Please Note: the forms above are for placement purposes only. To receive college credit for courses taken at other colleges or using test scores (Advance Placement, International Baccalaureate, College-Level Examination Program, etc.), you must submit official transcripts and score reports to Olympic College. For more information, visit our Transfer Students webpage.