Welcome to the Residence Hall
Welcome to the Residence Hall
Our Residence Hall, located half a block from the Bremerton campus, provides students with affordable, comfortable and safe housing and many enriching activities. Students in our Residence Hall become part of a tight-knit community that supports you throughout your college experience.
As one of our residents, you'll have opportunities to participate in activities that connect you to the college, build relationships, improve time management and academic performance – all in a fun, supportive, and inclusive environment.
MISSION
MISSION
The Office of Residence Life strives to provide safe, quality student housing, and aims to challenge, support, and educate residents to become responsible and engaged global citizens.
Vision
The Office of Residence Life offers a diverse, multinational living and learning environment that augments the academic pursuits of our residents through intentional education, innovation, and community development.
Community Respect
We believe that each resident deserves to be treated with respect and dignity. Each resident shares the responsibility of creating an environment in which all residents are welcomed and valued - regardless of age, weight, gender, sexual orientation, disability, race, ethnicity, color, creed, national origin, cultural background, socio-economic status, or religious affiliation or conviction. We expect each resident and their guests to take the time and energy necessary to get to know people from different groups and cultures as individuals. Join us in embracing our differences and appreciating the perspectives each resident brings to Olympic College.
Information & Resources
Application & Background Check Authorization
Paperwork & Official Documents
Amenities
General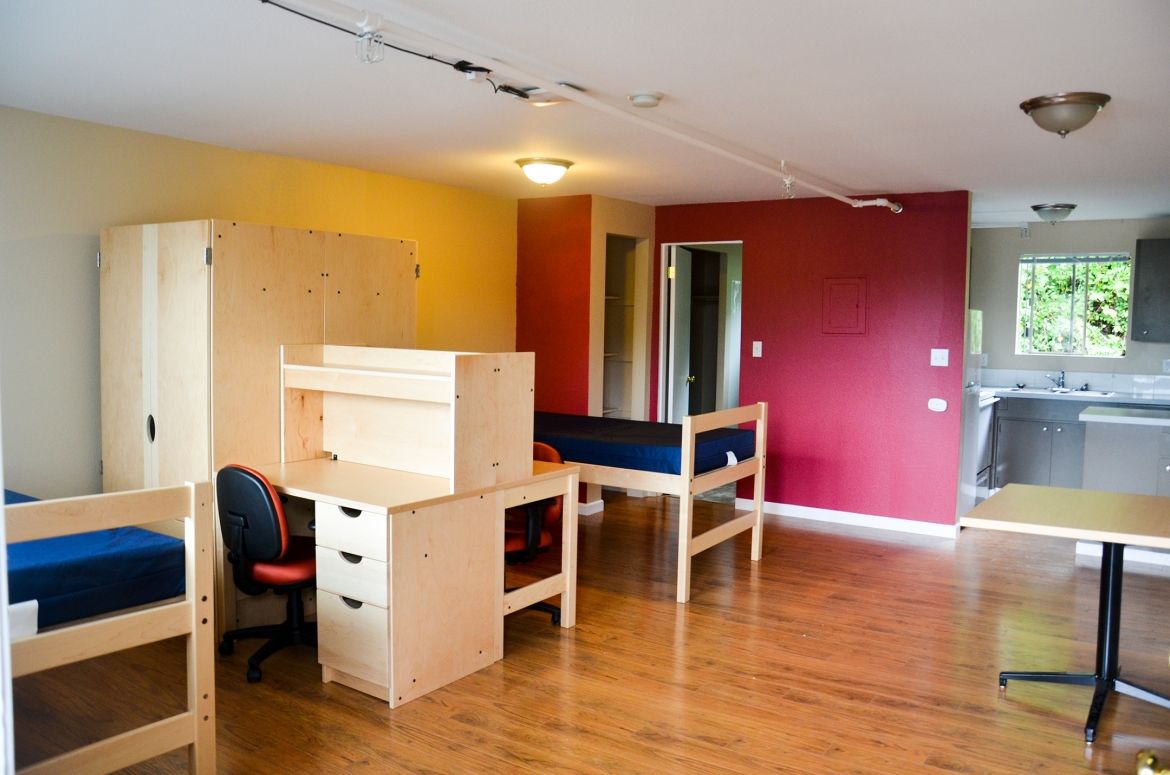 Each room is fully furnished – including a full kitchen and full bathroom.
Full-time, live-in professional staff member
Paraprofessional staff member
Free parking
All-inclusive utilities (heat, hot water, electricity, WiFi, waste/sewage)
Outdoor BBQ area
24/ security monitoring
Daily campus security patrols
Onsite laundry services
Cleaning supplies/vacuums/steam cleaners available for students to check out
Become a Resident Advisor
Gain leadership skills while playing an integral role in the social, academic and personal growth of our residents. Visit the Resident Advisor (RA) application page and apply to become an RA today!