Overview
Overview
Student-led clubs at Olympic College let you explore new interests and activities you already love.
Joining a club can make your college life brilliant and fun. Some of the benefits include:
Developing your talent
Improving your social skills
Having the chance to be a leader
Making new friends
Don't see a club you would like to join? Gather your friends and learn how to start one!
How to Form a New Club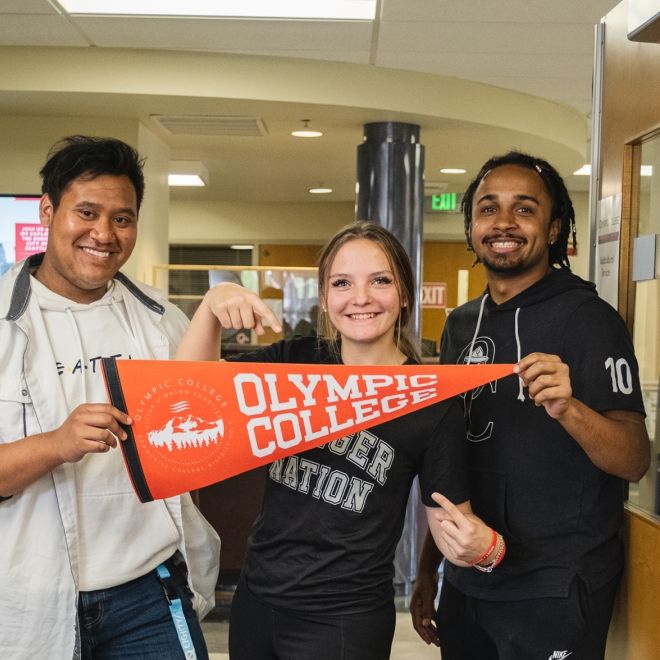 How to Form a New Club
Want to start a new club, or help lead an existing one? It's easy, and we're here to help.
Visit our club Policies and Procedures page to learn more.
Find a Club to Join
There's a variety of clubs to suit a range of student interests and abilities. Currently chartered clubs are active and open to new members. Check out our clubs list to find one that's right for you.
Currently Chartered Clubs
Ballroom Dance Club
Creative Writing Club
D&D (Dungeons & Dragons) Club
Engineering Club
Film Club
International Club
Medical Assisting Club
Native American Indigenous Club
Nursing Club (BSN/VLBSN)
Phi Theta Kappa
Running Start Club
SAGA (LGBTQA+ Support) Club
Sustainability Club
SVAOC (Military-Connected Students) Club
Women in Cyber Security (WiCys)
The Writers Room