Olympic College Equity Statement
Equity in education is realized when we...
Prevent and remove barriers for groups of students with histories of exclusion, discrimination, and marginalization
Achieve equal educational outcomes for historically marginalized groups relative to their peers
Lead with racial equity to maximize student potential across all social identities, including race, ethnicity, socioeconomic status, sexual identity, gender identity, ability, age, national origin, citizenship, and religion
Maintain a culture of belonging that advances racial, social and economic justice in service to our diverse communities
Contact Us!
Olympic College is recruiting a Vice President of Diversity, Equity & Inclusion (VPDEI). Visit our employment portal to learn more about this incredible opportunity!
Equity Events
Equity Events
At Olympic College, we know that events outside the classroom are an important part of your education. Each quarter, we host numerous events and activities that help build a strong community where students feel welcome and supported. We hope you will engage in our campus community at an upcoming event.
Programs & Services
Olympic College is committed to ensuring equitable access and outcomes for all programs and services we provide. Click a tile to learn about the equity-centered programming we offer. 
Equity Toolkit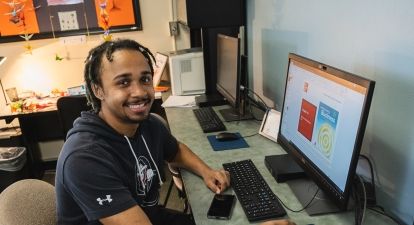 Equity Toolkit
The Equity Toolkit provides a wealth of resources that shine a light on the complexity, nuance, and importance of the topics covered. The toolkit includes: 
Glossary of Terms
LGBTQISA+
Reentry Support
Racial Justice books and websites
More Information
Media Coverage
Presidential Equity & Excellence Lecture Series
 The first lecture, on Jan. 11 2017, featured Civil Rights activist, scholar and author Angela Davis, and was attended by more than 800 from the community and generated significant media coverage: 
OC series advances conversation about campus diversity - Kitsap Daily News, May 4, 2017
Angela Davis: 'No liberation without education' - Kitsap Daily News, Jan. 19, 2017
Educational equity lecture receives 'overwhelming' response - Kitsap Daily News, Jan. 16, 2017
Angela Davis urges crowd to stand up for human rights - Kitsap Sun, Jan. 12, 2017
Angela Davis to speak in OC series on equity - Kitsap Sun, Jan. 9, 2017
The second lecture, featuring University of Illinois African American studies professor Dr. Barbara Ransby, was held at Bremerton's historic Admiral Theater.