About our Services
About our Services
Olympic College is committed to making data-informed decisions the help the college meet its mission, and benefit the students and communities we serve. The Institutional Research department makes this happen by providing college leaders with access to data dashboards and reports that are timely and high-quality.  
Institutional Research can help you:
Identify data needs
Provide access to data dashboards
Plan surveys
Collect, interpret and analyze data
Steward data and information
Educate college community on data usage
Contact
Employees can use our online form to submit a data request. 
Data Reimagined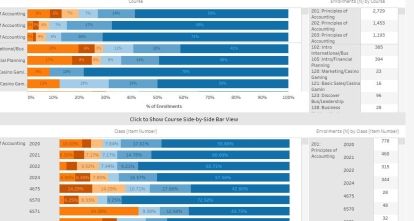 Data Reimagined
We use data dashboards to illuminate data trends in a visual way. Employees can request access to our Tableau data dashboards by contacting Institutional Research.