About our Programs
Olympic College offers several programs to prepare qualified applicants to deliver quality nursing care. Nursing graduates find employment in numerous healthcare settings: home healthcare, hospitals, community-based agencies and more.
Browse our website to find out more about our programs, attend an info session, or submit a short form and a staff member will follow up with you right away!
Request InfoAttend an Info Session
Nursing Program Mission
Nursing Program Mission
We are committed to:
Facilitating an interactive environment that fosters growth and maximizes the potential of each individual student to achieve high academic and ethical standards;
Developing reflective, caring students who demonstrate professional behavior and commitment to lifelong learning;
Empowering students to optimize the health and wellness of diverse communities;
Challenging students to become responsible decision-makers and to be accountable for the consequences of their actions.
Academic Programs
Olympic College offers numerous certificate and degree options that allow students to begin or advance your career in healthcare including, two Bachelor of Science (BSN) programs, two nursing Associate in Technical Arts (ATA) programs, Certificate of Recognition (CR), and Certificate of Specialization (CS).
Information & Resources
Getting Started
COVID-19
FAQ
Nursing Careers & Opportunities
Nursing Careers & Opportunities
Nurses work in a variety of settings from traditional hospitals, skilled nursing facilities, and clinics to non-traditional business, IT, and government (and everything in between).
Registered Nurse (RN)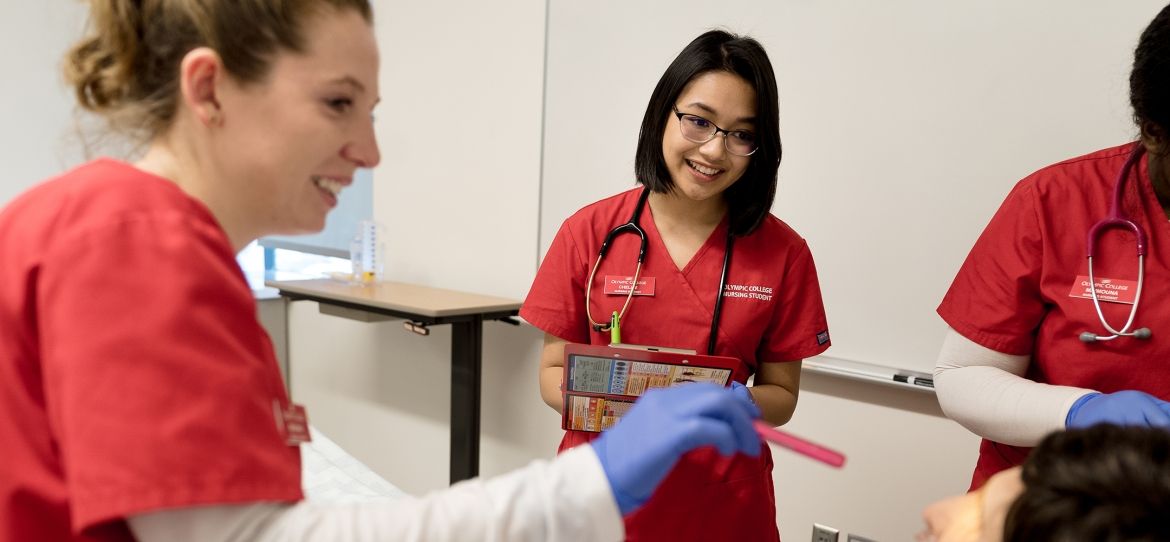 Registered Nurses are licensed health care providers who protect, promote, and prevent illness in injury. They care for and educate individuals, families, groups, communities, and populations. The education level to become a Registered Nurse includes a bachelor's of science in nursing, associate's degree in nursing, or a diploma in nursing from an approved nursing program. Graduates of these programs must pass the national NCLEX exam.
Common job titles for Registered Nurses include Charge Nurse, Director of Nursing, Emergency Department Registered Nurse, Oncology Registered Nurse, Operating Room Registered Nurse, Public Health Nurse, Registered Nurse, School Nurse, Staff Nurse, Staff Registered Nurse.
Visit O*Net OnLine to view these and other career opportunities. 
Funding Opportunities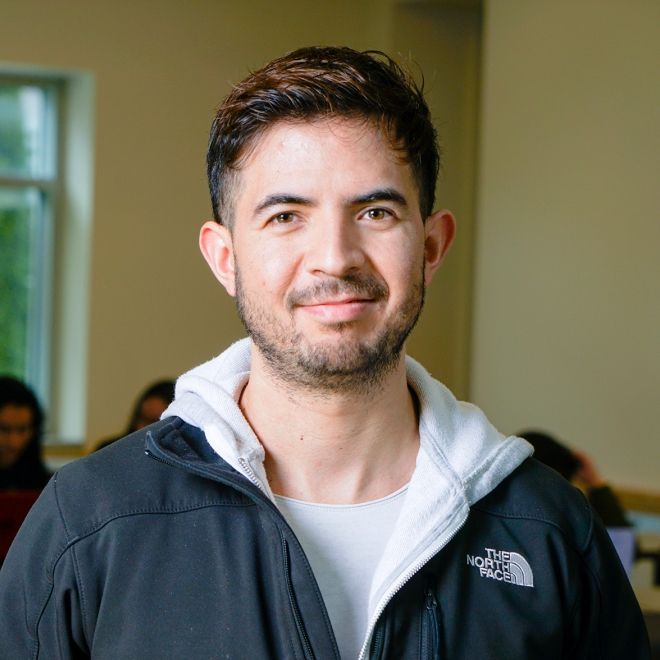 Funding Opportunities
There are numerous funding options that ensure our students graduate with little to no debt. As an Olympic College student, you may qualify for scholarships, grant, work study, and more. Visit our funding webpage to learn about the many options available to you!
Nursing as a career has given me the privilege of caring for and being with people during their most vulnerable times. There is no better career that allows you an open invitation to positively shape and guide the health and wellbeing of others.
Alecia Nye, Ph.D. MN, RN, Dean of Nursing & Allied Health
The RN-BSN program motivated me to make considerable changes in our community and inspired me to open my heart to more knowledge and resources available to all the nurses, worldwide.
Neslie Anne Lebita, RN-BSN, Class of 2018
Nursing Division Staff
Our expert staff are available to assist you in-person and online.