Online Tutoring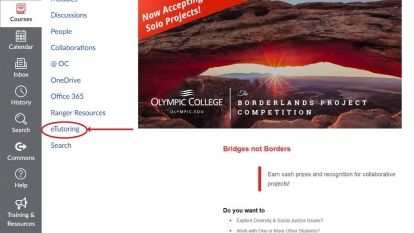 Online Tutoring
Online tutoring is available starting the first day of classes through the Western eTutoring Consortium. To log into eTutoring, open any of your Canvas courses. The link to eTutoring is available in the Course Navigation Menu (the blue links on the left side of the Canvas pages). This will take you directly to your eTutoring home page.
Online Services
Live, Zoom-Based Tutoring
This service is drop-in (no appointments necessary). You can find the schedule of live tutors by clicking on the "View eTutor Schedule" link in the lower left side of the eTutoring home screen. Choose as many dates as you'd like and select "Writing - Live Session" in the subject drop down menu. This will give you the schedule for live writing tutors on your selected date. When a tutor is available, all you need to do is show up and enter their zoom room (a link will appear with their name in the upper left window of the home screen).
The Writing Lab
Using the submit button available in the center of the homescreen, you can upload a paper for the Writing Lab. The link will include a writing submission form that must be filled out. You can even include the rubric or instructions you received for the assignment. A tutor will review your paper and respond through imbedded comments and a personal letter.
---
In-Person Tutoring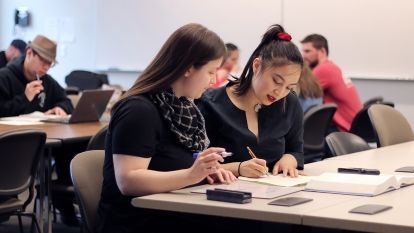 In-Person Tutoring
Limited in-person writing tutoring is available by appointment. You can book an appointment up to 12 hours in advance to work one-on-one with an Olympic College writing tutor.
Writing Center Hours
Bremerton, Haselwood Library (Opens 9/25)
Mon - Thu: 1 - 4:30 pm
Fri: 9 am - 12 pm and 1 - 4 pm
Poulsbo, Poulsbo Library Room 109 (opens 9/26)
Tue: 9 am - 4 pm
Thu: 9 am - 1 pm
Writing Resources
Online Writing Lab at Purdue
Bibliography Help