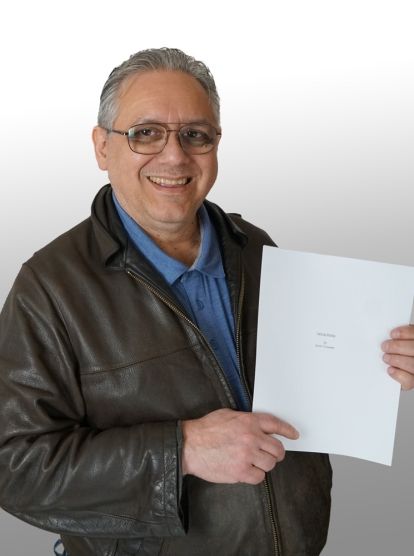 Scott Crowder, a filmmaking student at Olympic College, recently achieved a significant milestone in his career by being named a finalist in The Los Angeles International Screenplay Awards for his TV pilot screenplay "Saving Bobby." This accomplishment is a testament to his talent and dedication.
"Saving Bobby" is a fictional story based on the turbulent times of the 1960s. He drew inspiration from the strong parallels he sees in today's world with incidents of police violence and civil rights protests.
"I thought if I could take the audience back to 1967 they could understand that this is an ongoing phenomenon that has been going on for the past 60 years," he said.
Like many OC students, Scott took an unexpected journey to get back into the classroom. He is a business owner whose children have grown into adults. As an "empty nester" he was lured back to the classroom to pursue his passion of writing.
This is not the first time Scott has received recognition for his writing. His screenplay, "The Black and the Red" was named a semifinalist by the International Screencraft Action & Adventure Screenplay Competition in 2021. "The Red & the Black" is a true event that took place during WWI.
His journey to becoming a finalist in The Los Angeles International Screenplay Awards exemplifies his commitment to hard work. Like many aspiring writers, Crowder faced numerous obstacles along the way. However, he remained focused on his goal of honing his craft, all while balancing the responsibility of managing his business.
Scott is finishing up his Associate in Arts in Filmmaking and will graduate this spring 2023.
At OC, Scott had the opportunity to learn from experienced filmmakers and writers, who provided him with valuable guidance and feedback. Crowder's dedication to his craft and his willingness to seek out help when needed has paid off in the form of this prestigious recognition.
"Every instructor has just been wonderful. I didn't know how to write a screenplay when I enrolled here. They taught me exactly how it's done and I couldn't have done it without them," Scott said.
We know that Scott has a bright future ahead of him and we can't wait to see his work on the big screen and on TV.
Visit our Filmmaking program website to find out how the OC Film School can help you reach new heights!