Overview
Welding technology is a rewarding and high-demand field. Students learn skills needed begin their careers in welding, fabrication and blueprint reading. Welding programs are offered at both Bremerton and Shelton campuses.
MISSION
We provide instruction in basic skills necessary to gain employment in entry-level positions in welding, fabrication and blueprint reading. We enable students to realize their potential.
MORE INFO
Complete a short form and a member of the Welcome Center will follow up with you right away!
Academic Programs
Olympic College offers a two-year Associate in Technical Arts (ATA): Welding, and four certificate programs:
Certificate of Proficiency (CP): Welding Technology
Certificate of Specialization (CS): Welding Technology
Certificate of Recognition (CR): Aluminum Welding
Certificate of Recognition (CR): Precision Metal Cutting
Shelton Campus Welding Program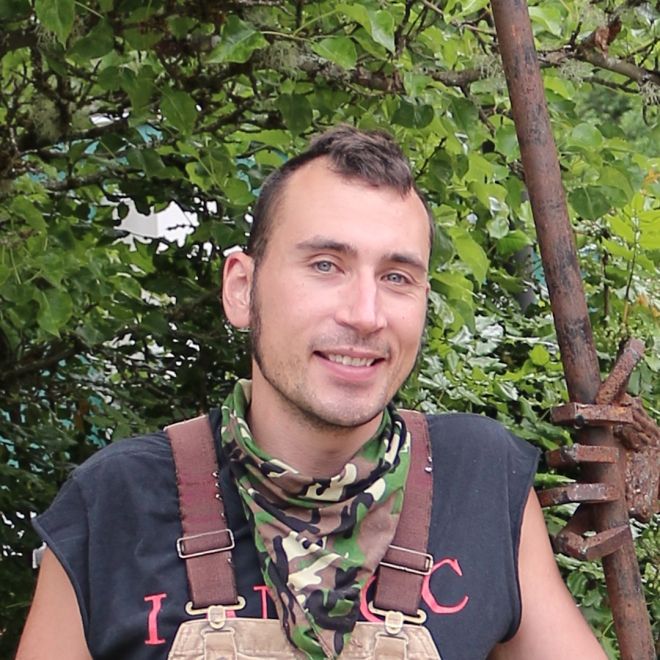 Shelton Campus Welding Program
The Shelton Campus is home to the state-of-the art John Bremer Welding Center. Learn the welding trade in a new facility with small class sizes and professors who know you by name. Contact professor Ron Keeling to learn more!
Transfer, Careers & Info
Transfer Info
Careers
Licensure
Welding Resources
Baja Buggy Build
Baja Buggy Build
Students in our Welding Program build and test drive a Baja buggy each year as part of this Society of Automotive Engineers program. "It's a blast and a great learning experience," says a student who participated. Faculty, industry experts and students work together throughout the project.
Faculty Advisors
Every student is assigned an advising team consisting of your Student Success Coach and Faculty Advisor. Your Faculty Advisor is determined once you decide on your specific academic program. The following professors are the Faculty Advisor for Welding.
Kevin Snell
Full-Time Faculty
Business & Technology Division
Academic Division
Welding is part of the Business & Technology (B&T) Division. Visit the B&T webpage for more info, including support resources and services, and contact info for division staff and the dean. The B&T Division can assist you with: 
Advising
Connecting with faculty
Finding campus resources
Support for procedural processes such as a grade appeal or student complaint.