Overview
Whether you aim to become a professional musician or to develop your talent for personal enjoyment, the Music Program at Olympic College has classes and performance opportunities for you. The music faculty is comprised of talented individuals with a broad range of professional experience whose vocal or instrumental specialties ensure a world-class education for students of diverse genres.

In addition to private instruction, performance groups include the choir, wind ensemble, jazz band and opera. The music department enjoys access to a state-of-the-art performance venue, the William D. Harvey Theatre in the College Instruction Center at the heart of the Bremerton Campus.
MORE INFO
Complete a short form and a member of the Welcome Center will follow up with you right away! You can also contact music faculty directly at: @email.
Academic Program
While pursuing an Associate of Arts in Music, students will have the opportunity to work with leading professionals, showcase their work, and gain performance experience in our state-of-the-art theater. Consider taking music classes for your distribution requirements and electives while working to complete your Associate in Arts - Direct Transfer Agreement (AA-DTA): Music.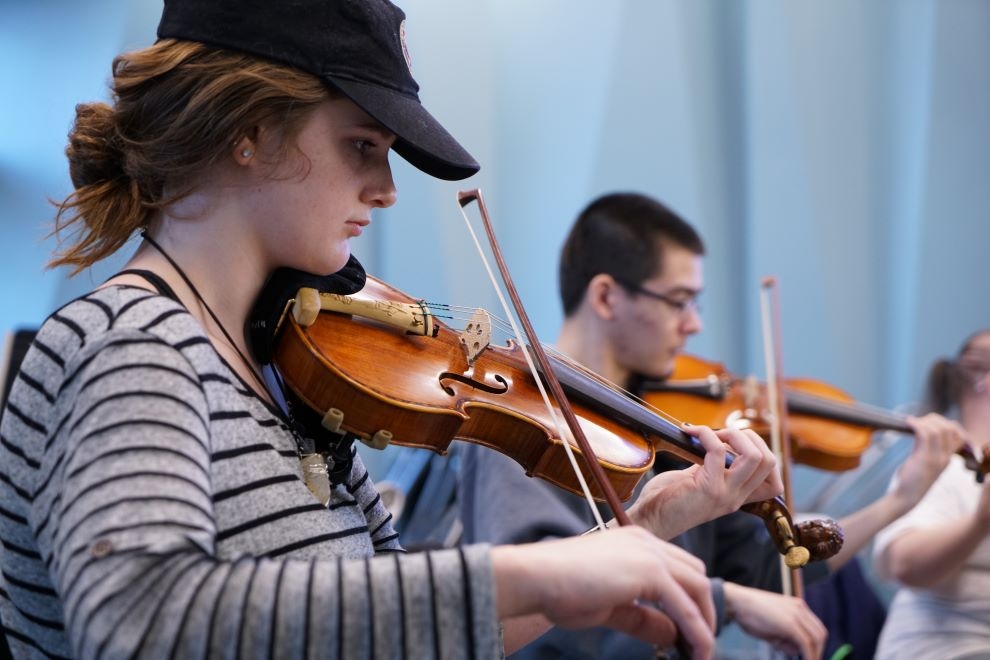 Transfer & Career Info
Transfer Info
Careers
New to Music?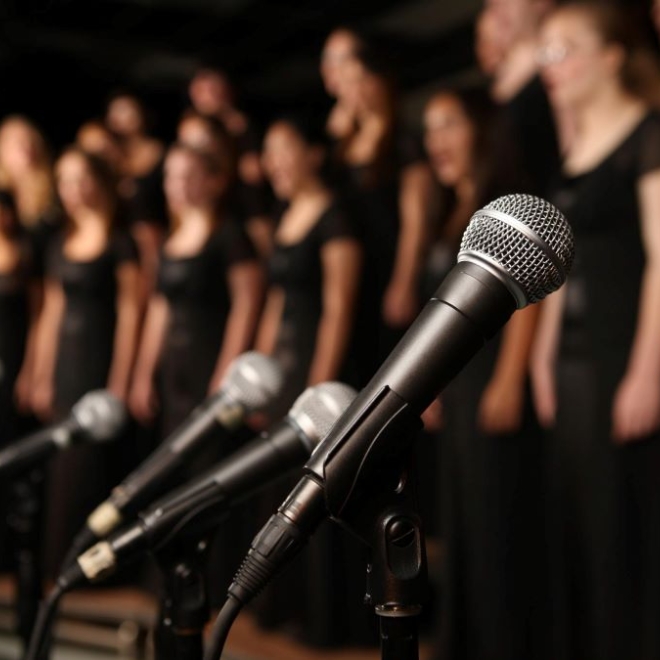 New to Music?
If you're looking for an elective to fill a credit and enjoy great music, sign up for a Music Fundamentals or Music Appreciation class. Learn the basic elements of musical literacy or explore musical eras and cultures.
Instrumental Music Program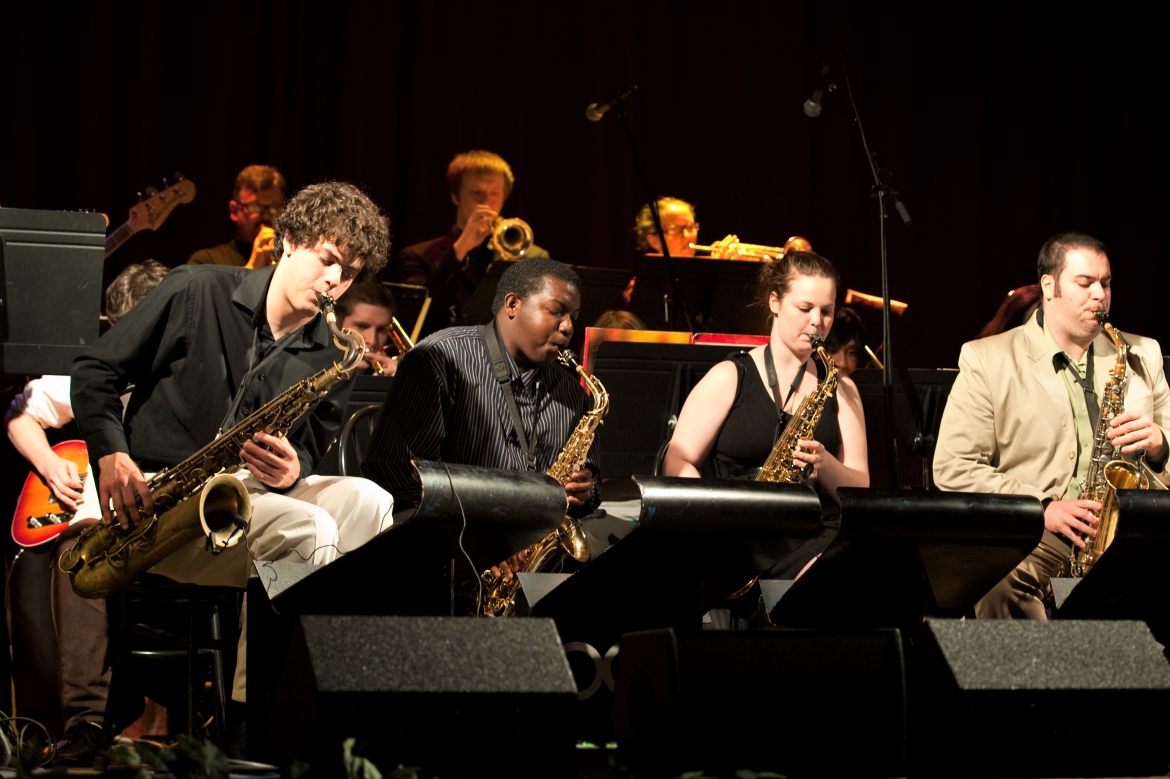 Our instrumental music program is one of the first established community college jazz programs in the nation.  The program consists of audition and non-audition bands, instrumental combos formed for participation in various events, and private instruction in various instruments.  Some of the classes offered through private instruction are electric bass, piano, saxophone, clarinet, brass, percussion, guitar, composition, and arranging. 
The audition Jazz Band is an important part of the Olympic College community. This group has often traveled around the state and competed nationally. Well-known performers have held clinics at OC, giving students the opportunity to work one-on-one with top musicians, and to perform together in concert.  The Jazz Band is known for its introduction of new music to the community at large as well as familiar jazz standards and traditional concert literature.

Students who would like to audition for the Jazz Band may contact
For more information on private instruction, please see the Private Instruction tab or faculty contacts below.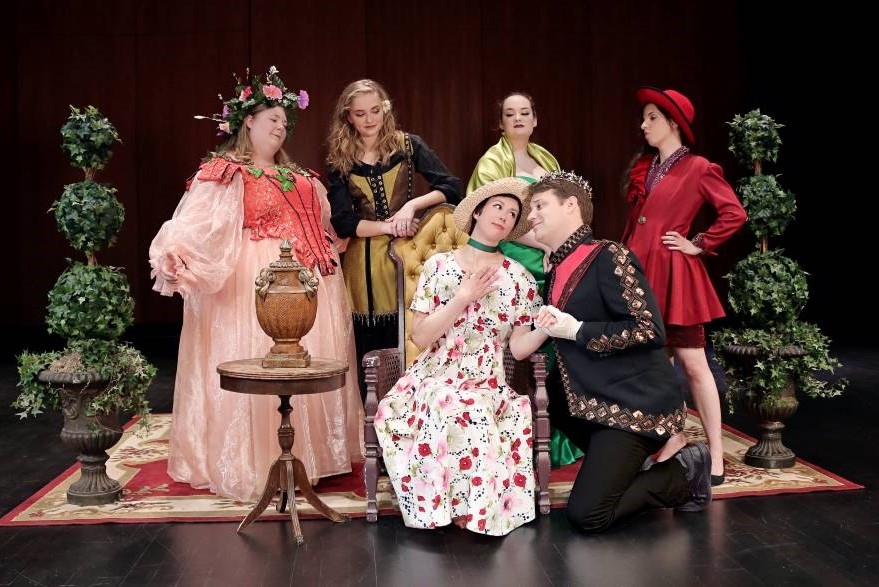 Olympic College Music Faculty
The Olympic College Music Faculty are dedicated to preparing music majors to transfer successfully to a four-year institution or to begin a professional career in music. Those with no background in music are more than welcome; we offer introductory music classes for all who want to learn. 
Rick White
Rick White
Mr. White is the Director of Instrumental Music at Olympic College and an accomplished bassist and composer. He has played bass for many internationally known musicians and performs regularly with his students and local artists. Mr. White has a Masters of Music from the University of Northern Illinois and is currently working on his Doctorate in Music Composition with a secondary emphasis in Jazz Pedagogy at the University of Northern Colorado.
Faculty Advisor
Every student is assigned an advising team consisting of your Student Success Coach and Faculty Advisor. Your Faculty Advisor is determined once you decide on your specific academic program. The following professor is the Faculty Advisors for Music.
Emerald Lessley
Full-Time Faculty
Social Sciences & Humanities (SSH) Division
Academic Division
Music is part of the Social Sciences & Humanities Division (SSH). Visit the SSH Division webpage for more info, including support resources and services, and contact info for division staff and the dean. The Social Sciences & Humanities Division can assist you with: 
Advising
Connecting with faculty
Finding campus resources
Support for procedural processes such as a grade appeal or student complaint.