Velkomin til College!
Velkomin til College!
Olympic College Poulsbo expands educational access for residents of North and Central Kitsap. This state-of-the-art facility located at the junction of Route 305 and Route 3 features multi-use classrooms, computer labs, meeting rooms, a science lab, interactive television classrooms, and a learning resource center/library. Students can pursue courses toward transfer degrees, professional technical degrees, and the Running Start program. The Poulsbo Campus provides extensive services including admissions, registration, tuition and fee payment, English and math placement, career counseling, advising, and tutoring.
Complete a short form, and a member of our team will follow up with you right away! 
Contact Us
Campus Hours
Mon - Thu: 7:30am - 8pm
Fri: 7:30am - 5pm
Student Service Hours
Mon - Thu: 8:30am - 4:30pm
Fri: Closed
Computer Lab Hours
Western on the Peninsulas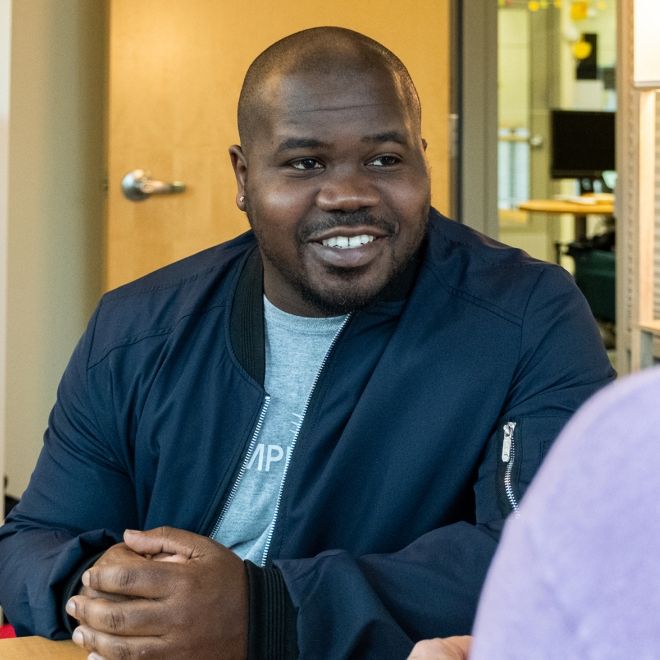 Western on the Peninsulas
Olympic College partners with WWU on the Peninsulas to offer bachelor degrees right here in Kitsap County. Earn your associate degree from OC, then transfer into one of WWU's nationally recognized programs to complete your bachelor degree without leaving Kitsap County.
Guaranteed Transfer Admission for OC Students!
Any OC student who completes a transferable associate degree and meets eligibility requirements is guaranteed admission to WWU. Visit the WWU website to learn more.
More info: @email, 360-394-2733
Poulsbo Library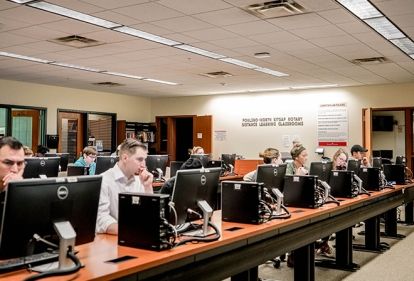 Poulsbo Library
The Poulsbo Library is co-located with the open computer lab in Bldg. P1, Rm. 106. The Library Homepage provides access to physical and digital resources.
Hours
Library Services
SAT Testing at Poulsbo Campus
The SAT test will no longer be offered at the Poulsbo Campus.
To locate another test site, please contact College Board at 866-756-7346.
Campus Staff
Suzie Turek
Customer Service Specialist, OC Poulsbo
Poulsbo Campus